Meet on Thursdays (19:00 – 21:00)
Our Sea Scout Troop aims to build and develop young people's confidence, sense of adventure and outdoor skills, as well as encouraging them to explore their beliefs and attitudes and be creative. We offer them the independence to put these skills into practice at camps and trips.
Scouts are encouraged to work together and take the lead on all sorts of projects, from community based work to planning games and activities for their meetings.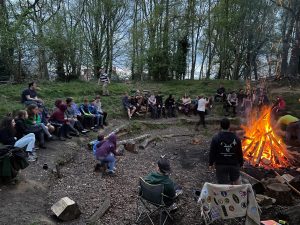 Due to the success of our Group we have temporarily closed our waiting list. Please check back soon.
Enquires: Scout@hytheseascouts.org.uk
Volunteering in Scouting is easy and flexible – how much time you give is completely up to you.