Our Group has a 70+ strong membership of young people and has been in the community of Hythe since 1936.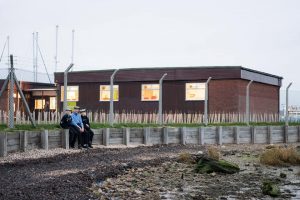 It has been our mission since 2016 to create a fundraising committee which runs alongside our Executive committee and raise funds to save our Scout Hut from sea erosion. Since the start of our fundraising we have been able to secure the huts location with a new revetment and have reinstated a perimeter fence.
The Group now plan to improve the facilities for our young people of today and the future. This will mean improvements to our changing and toilet facilities, heating, utilities and vessels for boating
Thank you for your generosity so far.
Donations are warmly welcome, to make this easier we have a JustGiving page linked to  our charity (302223)
Enquiries: Fundraising@Hytheseascouts.org.uk